Hello.
It looks like you're new here. If you want to get involved, click one of these buttons!
On this breezy October morn, I walk
in the swift shadows of cloud-cursing rooks,
watching the world wake on the horizon.
Leo Yankevich
All houses wherein men have lived and died
Are haunted houses. Through the open doors
The harmless phantoms on their errands glide,
With feet that make no sound upon the floors.

We meet them at the doorway, on the stair,
Along the passages they come and go,
Impalpable impressions on the air,
A sense of something moving to and fro.
Burkini ban
The burkini has created controversy in France. It has been banned in 15 towns in the south-east and there is tension after deadly jihadist attacks. Ironically the ban of what seems to be perfectly acceptable garb for the beach, especially if you don't want to bear your all to the damaging rays of the sun has increased the popularity of such swimwear among non-Muslims.
I must be missing the point, but I can't work out what the problem the French authorities have with it.
https://www.theguardian.com/world/2016/aug/23/burkini-bans-in-france-have-sales-of-full-body-swimsuit-soaring-says-designer?utm_source=esp&utm_medium=Email&utm_campaign=GU+Today+main+NEW+H+categories&utm_term=187165&subid=11006640&CMP=EMCNEWEML6619I2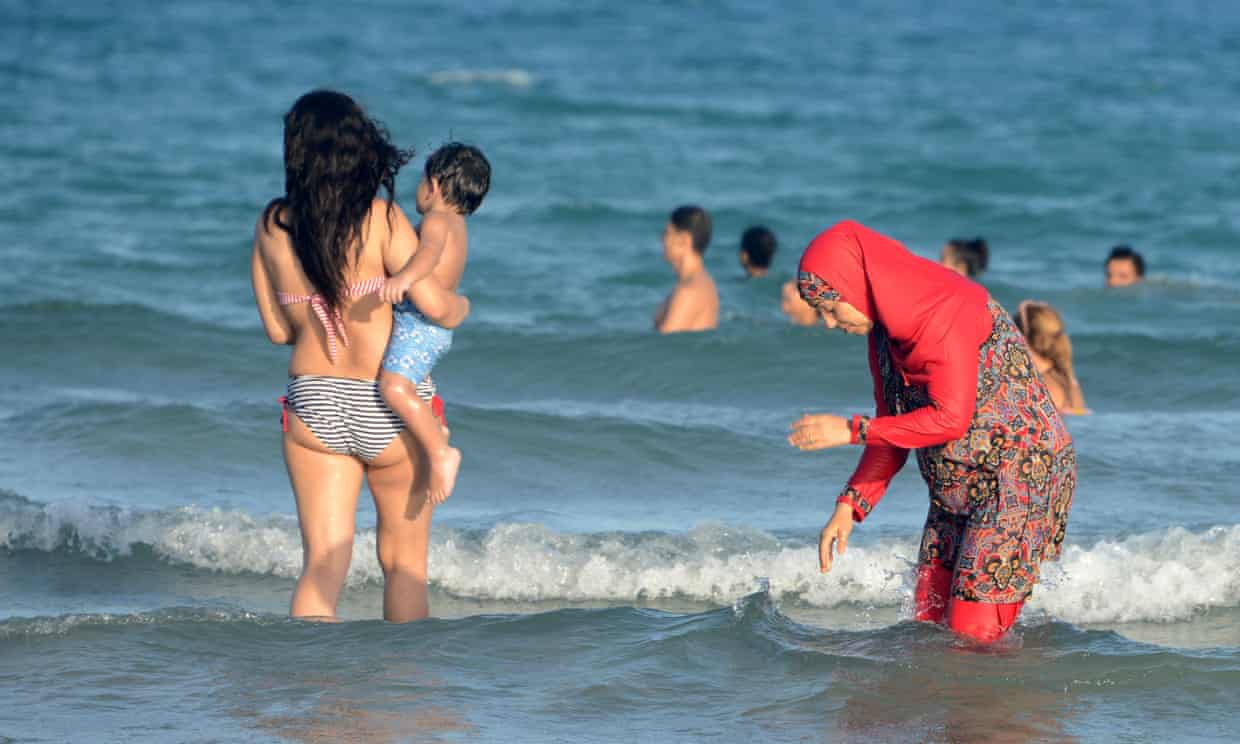 Tagged: