Hello.
It looks like you're new here. If you want to get involved, click one of these buttons!
Quick Links
"The April rain, the April rain,
Comes slanting down in fitful showers,
Then from the furrow shoots the grain,
And banks are fledged with nestling flowers;
And in grey shawl and woodland bowers
The cuckoo through the April rain
Calls once again."

Mathilde Blind, April Rain
Suffragette
I think this is a great film worth sharing (it shows women's struggles to obtain voting rights). Helena Bonham-Carter is exploding telegraphs.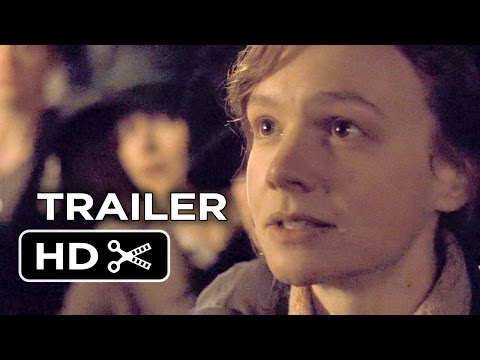 In the end there is a fragment of an archival document about the funeral of Miss Davison who ran out onto the racetrack and died tragically four days after being knocked down by one of King George V's horses. According to the film makers, she had wanted to draw the king's attention to the women's cause. Davison has her lasting legend as a kind of symbol but it is not entirely certain if rightly so:
http://www.telegraph.co.uk/women/womens-politics/10089541/Emily-Davison-was-she-really-a-suffragette-martyr.html
Here you have an old film showing this accident:
http://www.theguardian.com/world/video/2013/jun/01/suffragette-emily-davison-knocked-down-kings-horse-video
Some info about Davison:
http://www.bbc.co.uk/history/historic_figures/davison_emily.shtml
Tagged: