Hello.
It looks like you're new here. If you want to get involved, click one of these buttons!
By all these lovely tokens
September days are here,
With summer's best of weather
And autumn's best of cheer.

Helen Hunt Jackson - September
The breezes taste
Of apple peel.
The air is full
Of smells to feel-
Ripe fruit, old footballs,
Burning brush,
New books, erasers,
Chalk, and such.
The bee, his hive,
Well-honeyed hum,
And Mother cuts
Chrysanthemums.
Like plates washed clean
With suds, the days
Are polished with
A morning haze.

John Updike, September
Facebook successfully tests laser drones in UK skies: Internet for all
Facebook is testing big, solar-powered drones in the skies over the UK that will use lasers to beam internet access down to the ground and provide connections to rural and internet-free zones.
These drones are aimed at connection the whole world and will be able to affordably serve the 10% of the world's population that live in remote communities that doesn't have an existing internet infrastructure. Facebook's internet.org initiative aims to connect the next billion people to the internet, which will create new markets for its social network which already connects 1.39 billion monthly active users.
http://www.theguardian.com/technology/2015/mar/27/facebook-successfully-tests-laser-drones-uk-skies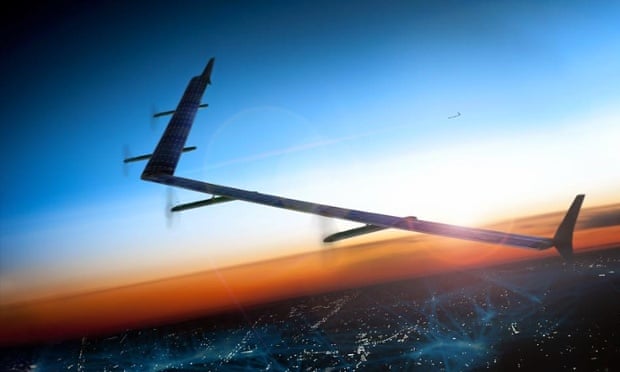 Tagged: