Hello.
It looks like you're new here. If you want to get involved, click one of these buttons!
What is one to say about June? The time of perfect young summer, the fulfilment of the promise of the earlier months, and with as yet no sign to remind one that its fresh young beauty will ever fade.

Gertrude Jekyll
A swarm of bees in May
Is worth a load of hay;
A swarm of bees in June
Is worth a silver spoon;
A swarm of bees in July
Is not worth a fly.
A tourist tour of 800 years of British history
Some of the key historic places in Britain are now popular tourist spots. That said, Britain oozes with history pretty much everywhere you go. This articles suggests some very interesting places to visit if history is your thing.
http://www.theguardian.com/travel/2015/feb/14/800-years-english-history-20-day-trips?CMP=EMCNEWEML6619I2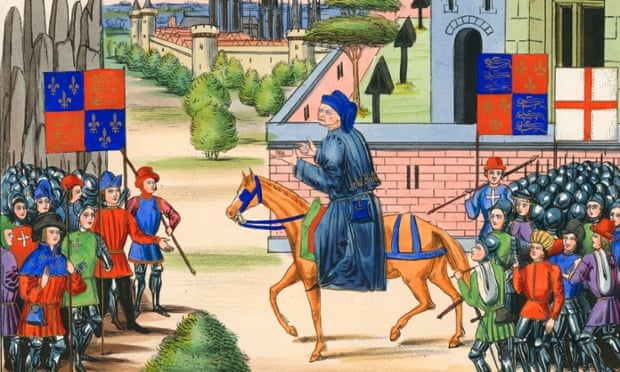 The Peasants Revolt (London)