Hello.
It looks like you're new here. If you want to get involved, click one of these buttons!
"March is a month of considerable frustration - it is so near spring and yet across a great deal of the country the weather is still so violent and changeable that outdoor activity seems light years away."
Thalassa Cruso
Shaking Hands, Hugging, or Kissing?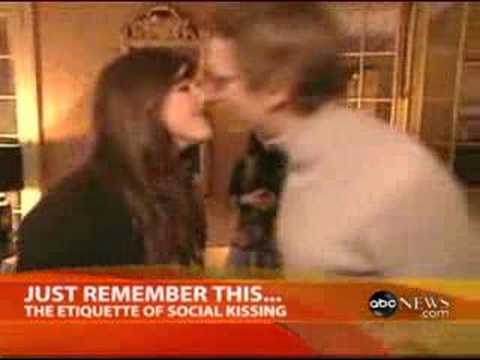 I have resurrected this discussion from the old forum, because Debres have got in on the act.
One kiss on the cheek? Two kisses on either cheek? A handshake, a hug and then a kiss on the hand you didn't shake? The appropriateness of kisses-as-greeting can change from social event to social event: a business lunch with your potential new boss, meeting the in-laws for the first time, suburban orgy.

For its part, Debrett's says that kissing should "only be used among friends, but not on first meeting." Air kisses are ill-advised and are described as "rude or impersonal", with "no sound effects" deemed necessary. Oh God, I might just stay in …
You can read the past discussion here.
Post edited by Lynne on
Tagged: