Hello.
It looks like you're new here. If you want to get involved, click one of these buttons!
Old Year and New Year by Christina Rossetti

New Year met me somewhat sad:
Old Year left me tired,
Stripped of favourite things I had
Baulked of much desired:
Yet further on my road to-day
God willing, further on my way.
Don't forget to check the calendar(s) for session times. Sessions are held on different platforms, so be sure to find out where the session will take place:-
Speaking Practice
LEN English sessions:-
http://www.learnenglish.de/calendar/learnenglishcalendar.html
Listening Practice 24/7
English radio playlists:-
http://www.englishradio.be/musicevents/calendar.html
Shaking Hands, Hugging, or Kissing?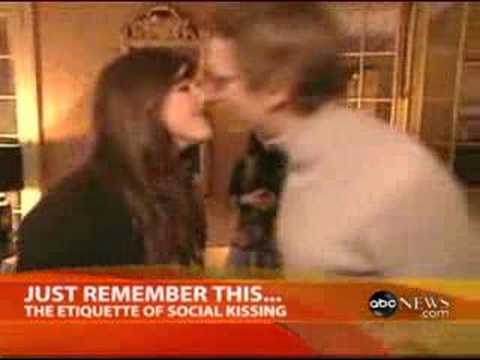 I have resurrected this discussion from the old forum, because Debres have got in on the act.
One kiss on the cheek? Two kisses on either cheek? A handshake, a hug and then a kiss on the hand you didn't shake? The appropriateness of kisses-as-greeting can change from social event to social event: a business lunch with your potential new boss, meeting the in-laws for the first time, suburban orgy.

For its part, Debrett's says that kissing should "only be used among friends, but not on first meeting." Air kisses are ill-advised and are described as "rude or impersonal", with "no sound effects" deemed necessary. Oh God, I might just stay in …
You can read the past discussion here.
Post edited by Lynne on
Tagged: