Hello.
It looks like you're new here. If you want to get involved, click one of these buttons!
What is one to say about June? The time of perfect young summer, the fulfilment of the promise of the earlier months, and with as yet no sign to remind one that its fresh young beauty will ever fade.

Gertrude Jekyll
A swarm of bees in May
Is worth a load of hay;
A swarm of bees in June
Is worth a silver spoon;
A swarm of bees in July
Is not worth a fly.
Shaking Hands, Hugging, or Kissing?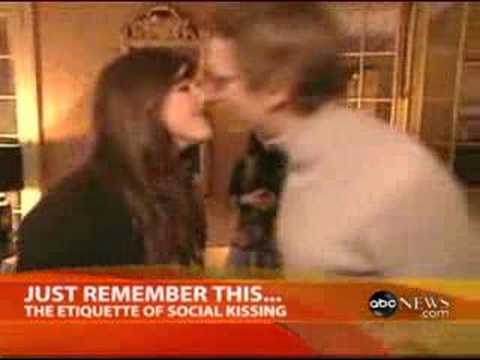 I have resurrected this discussion from the old forum, because Debres have got in on the act.
One kiss on the cheek? Two kisses on either cheek? A handshake, a hug and then a kiss on the hand you didn't shake? The appropriateness of kisses-as-greeting can change from social event to social event: a business lunch with your potential new boss, meeting the in-laws for the first time, suburban orgy.

For its part, Debrett's says that kissing should "only be used among friends, but not on first meeting." Air kisses are ill-advised and are described as "rude or impersonal", with "no sound effects" deemed necessary. Oh God, I might just stay in …
You can read the past discussion here.
Post edited by Lynne on
Tagged: