Hello.
It looks like you're new here. If you want to get involved, click one of these buttons!
In the merry month of May
When green leaves begin to spring,
Little lambs do skip like fairies,
Birds do couple, build, and sing.
Shaking Hands, Hugging, or Kissing?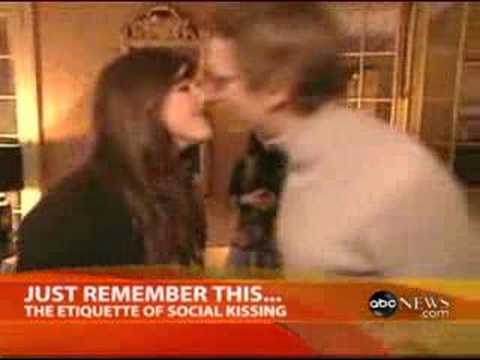 I have resurrected this discussion from the old forum, because Debres have got in on the act.
One kiss on the cheek? Two kisses on either cheek? A handshake, a hug and then a kiss on the hand you didn't shake? The appropriateness of kisses-as-greeting can change from social event to social event: a business lunch with your potential new boss, meeting the in-laws for the first time, suburban orgy.

For its part, Debrett's says that kissing should "only be used among friends, but not on first meeting." Air kisses are ill-advised and are described as "rude or impersonal", with "no sound effects" deemed necessary. Oh God, I might just stay in …
You can read the past discussion here.
Post edited by Lynne on
Tagged: