Old Year and New Year by Christina Rossetti

New Year met me somewhat sad:
Old Year left me tired,
Stripped of favourite things I had
Baulked of much desired:
Yet further on my road to-day
God willing, further on my way.
Best Of
Hello Everyone. Do you still remember the moral story my 9 years old son Luuk wrote the other day? If not, you can find it here:
http://learn-english-forum.org/discussion/4424/write-your-own-moral-stories
This time Luuk has made a cartoon. You can read it here. Luuk is very curious how you like it.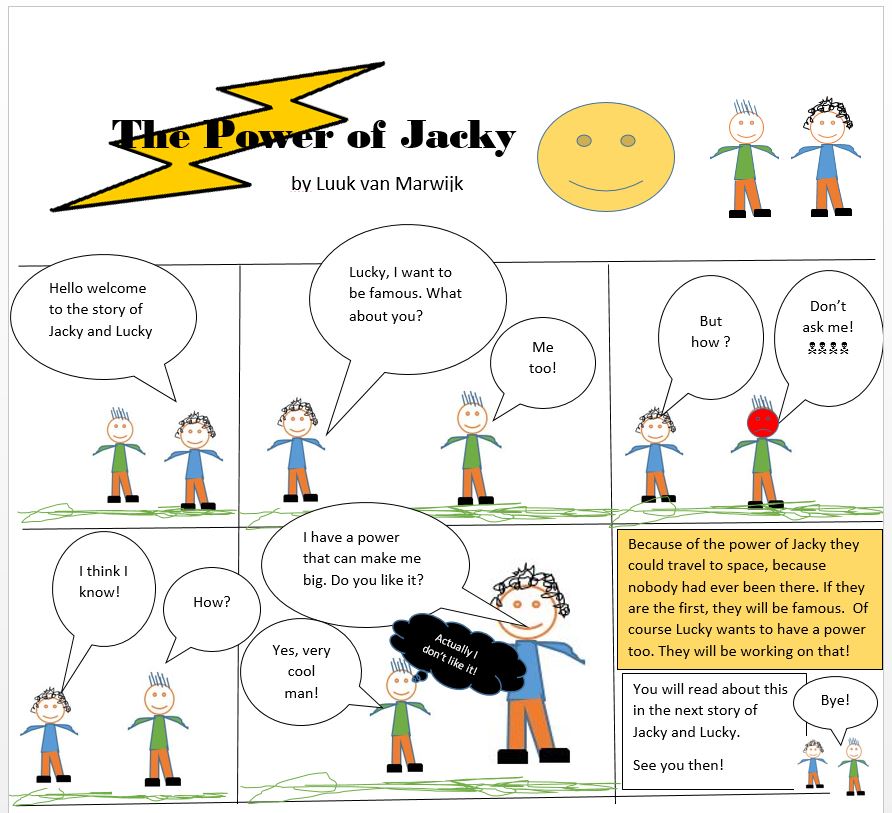 Frank
Songs can evoke vivid memories.

What 10 songs sum up 2016 for you?

Try writing why you feel they have a connection with last year.

Just to clarify - it's up to you if you want to include a YouTube video.
Lynne